Basslines Worldwide Sound mixtape
Click the image for download or have a listen below.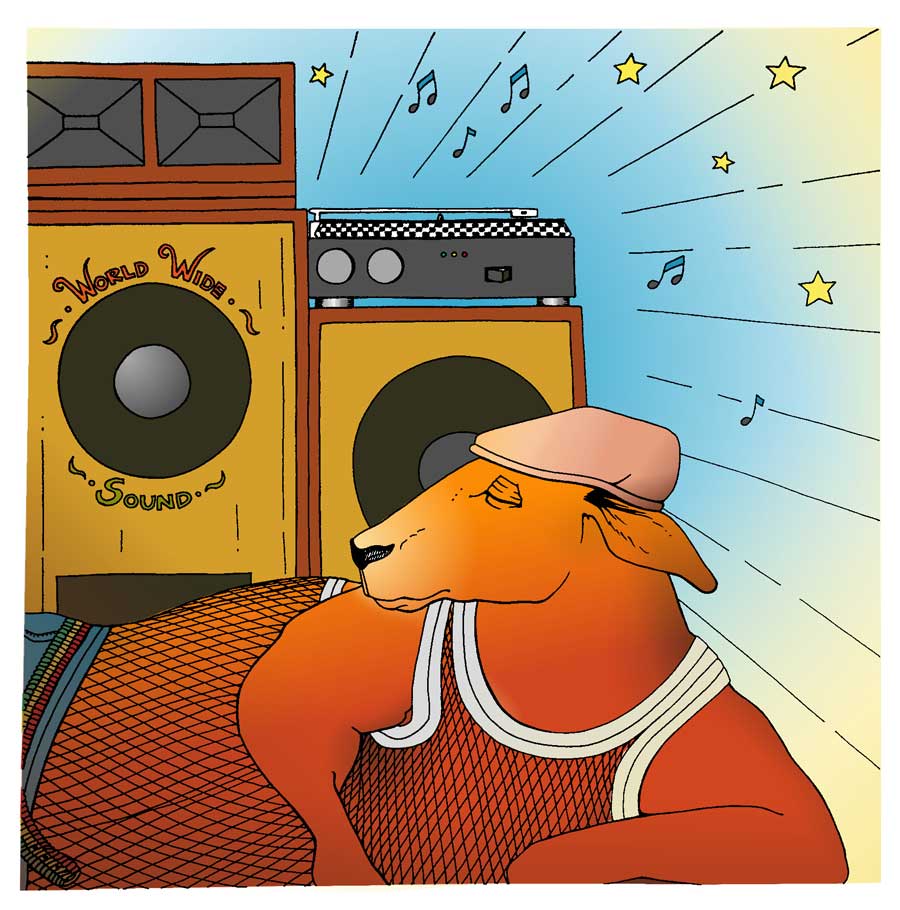 Tracklist
01. Ali Omar (Sydney) – Assasins. Produced by Louis Basslines for Hashish records 1998
02. Pukatja Kungkas- Uwa Wiya – Produced by Morganics (Wilcanna/Bondi)
03. Kajob, Tim Cole & David Bridie – Land of the morning star – (West Papua/Melbourne)
04. The Resurrectors – Healing – Fat Freddy's mix – (Sydney/Aotearoa)
05. Kingtide – Beggars Waltz – (Sydney)
06. Sheriff Lindo – And on the 7th day dub – (Perth)
07. Astronomy Class Feat. Gina Mitchell – Vibe won't stop – (Sydney)
08. African Brothers meet King Tubby – Shock Dem Dub – (Jamaica)
09. Astronomy Class Feat. – School Daze – (Sydney)
10. Barrington Levy/Gyptian – Murderer – (Jamaica)
11. Domestiques Feat Afro Moses – Do me Wrong – (Sydney)
12. Airileke – Jump outta Bablylon – (West Papua/ Melbourne)
13. Budspells – Top Ranking – (Sydney/Bondi)
14. Ward 21 – The Return – (JA)
15. Ward 21 – We a Danger – (JA)
16. Pinchers – Guide me oh Jah – Produced by Mista Savona – (JA/Melb)
17. Sizzla – Im Living – Produced by Mista Savona – (JA/Melb)
18. RuCL – Give it to me – (Melb)
19. Ward 21 – Far East – (JA)
20. Kirk "Kirkledove Bennett Feat Courtney John – Lighten – (JA)
21. Budspells – To the Roots – (Bondi/Sydney)
22. Popcaan – Ghetto tired of crying – (JA)
23. Popcaan – Give Thanks – (JA)
24. Ward 21 – Mic Magician – (JA)
25. P Money Feat Gappy Ranks – Baddest – (NZ/UK)
26. Airileke – 7 Mile Dub – (West Papua/ Melbourne)
27. Airileke – Full Freedom – (West Papaua / Melbourne)
28. Kirk "Kirkledove" Bennett – Drum man a come – (JA)
29. Kirk "Kirkledove" Bennett Feat Busy Signal – Love Gyal – (JA)
30. Popcaan – Evil – (JA)
31. SK Simeon – Doper then Dope – (Melbourne)
32. Seleasie Souljahs Feat. Chronixx, Sizzla, Protégé, Kabaka Pyramid – (JA)
33. East Journey – Warrarra – (Arnhem Land)

This interview is taken from Rice and Peas issue #4
What was the music scene like for you growing up?
Growing up in Sydney in the 80s, Australian music culture involved a lot of rock bands in pubs. Rap and breakdancing was also just hitting our shores and I suppose the odd rave. I think Australia has always lent itself to that feel-good vibe, that ska and reggae music brings. My dad's mate, Teddy Cavinaugh put on a night called 'Teddy's punky Reggae Jamdown'. My mum played bass and my dad sang and played harmonica in bands. Their friends had bands, some of which were reggae. I was a little too young to get into the pubs but I think reggae music still had a lot of influence on Australian bands even though they played a lot of pub rock.
How did you first get into Jamaican music?
My father has always been into music so I started off playing his records. Music is as much about style and fashion as anything else. Listening to his records I got into some psychedelic music and then I found the Jimi Hendrix LPs. His music had lots of echoes and delays. An engineer called Eddie Kramer made all of those albums: Axis Bold as Love and Electric Ladyland. I used to sit and listen as a kid with head phones and imagine how those recordings were done.
At 19, I got a job at EMI's Studio 301 as a runner. You move up the studio ranks as assistant, sound engineer and then, studio engineer etc. Triple J was the main radio station. To get your music heard you had to be on Triple J, who were at the time playing bands like You am I and Pearl Jam which was a whole different scene to the music we were listening to. I started working with these English guys that were in Sydney, Ali Omar and Jeff Dread, and making dub and reggae music and listening to recordings done by Lee Scratch Perry. That was the natural progression for me from Jimi Hendrix to listening to dub and reggae music. From an engineering perspective it was ground breaking. I could see how much there was to learn from that music, predominantly dub from King Tubby, Prince Jammy & The Scientist. When working in the studio we had Studer tape machines and big multi-channel mixing desks but it wasn't until I started working from my bedroom that I really tuned in to the music and started to get results.
From an engineering perspective what was it like breaking down that style?
I suppose it happened in a certain time in Jamaica, that's what Jamaicans do, they're pioneers when it comes to music. I tried to learn from listening to those records and apply similar techniques to local music. It's not as easy as you think. Taking an album that's recorded in a contemporary style and
deconstructing it into various parts and then throwing in the delays and dubbing them is a real art. Working with Ali Omar, Atone and Jeff Dread, who were early Australian dub/electronic artists, gave me an avenue to practice and move forward with my engineering. My dad's friend Peter Doyle, who was a slide guitar man, often lent me his Roland space echo.
When you work with Aussie Reggae and Dub artists is there a difference in how they interpret and make the sound their own?
Sydney is increasingly becoming a place of opportunity for the rich. Living in the cities, it's pretty difficult for people to sing about oppression and hardship. So I think a lot of people sing about their personal stories and there is a sense of celebration in the way they deliver their music. We are a very multi-cultural country and I see a lot of fusion between cultures and collaboration.
The reggae sound is big in the Aboriginal communities too, is there a difference in the interpretation?
You can go to any Aboriginal community and will see a young kid walking down the street with a Bob Marley T-shirt and a guitar in hand. When we were doing the radio it came to my attention that there was a lot of amazing Aboriginal music being made. There are a whole bunch of kids from Papanya & the Western Desert making electronic and reggae inspired music with a unique Aboriginal style. Also throughout the coastal areas and whole top end of the country. They are making reggae riddims and singing in their own language. A few years back, The Wilcannia Mob had a track called Mango Pickle Down River on M.I.A's album Kala produced by diplo.
No Fixed Address were a popular band that played some reggae in the 80s. Bart Willoughby was on drums and lead vocals. He played the other night at the Sydney Opera House and played a reggae tune. Aboriginal music comes from the land, the people and their stories and reggae music is a perfect genre for those communities because it is traditionally music that highlights oppression and uplifts the underdog.
I hear Bart shaped his drum styling from Wailers drummer Carlton Barrett.
Can you suggest some Aussie reggae bands to check out?
I suppose the most successful reggae producer in Australia would be
Mista Savona
. He has just produced a Sizzla album. He also works with artist in Australia and Jamaica
You run a sound system with your  sister Gina, who MC's, How did that come about?
I'm more of a studio head than a sound system guy. Gina always sang since she was a baby up until now. My downtime started in the studio at around 
2am
 after the days session had finished. Gina would go to sleep on the couch in her school uniform. I would wake her at 
2am
 to sing. We couldn't really get anyone's music played on the radio, Triple J didn't seem too interested in independent dub and electronic music and a lot of venues were closing their doors to live music in general in the later 90's. In 2003, FBI came along, the new community radio station on 94.5 FM. They played 50% Australian music and 50% of that from Sydney. It was a great opportunity for local artists to be heard. Initially, my sister Gina and I got a show on FBI as a way to get the music we were producing played. They gave us a slot 
on Sunday
 afternoons. We thought people would be giving us loads of demos and local music to play each week but that didn't happen. So I started ordering CDs and 45's for the show, mostly reggae and dancehall. That was the start of Basslines.
So since the radio show and setting up Basslines how have things progressed in Sydney?
I think what makes reggae culture is a strong West Indian community. Unfortunately the Caribbean community in Australia is very small. There are a lot of middle class white kids in Australia who are interested. It goes in cycles, every 3 to 5 years people get right into reggae and dancehall music. They think it's the cool thing at the time.
Two Jamaican pioneers in Sydney would be JJ Roberts (Soul maker), and Ted Vassel (Powercuts).
Around 1996 there was the Firehouse crew. I'd be working in the studio with rock bands like 
Midnight
 Oil or the Divinyls, and after the session I would go down to the Firehouse dance that was at the bottom of the street at Bodhi restaurant. That was a popular party. Ras Curry (Ibo Jah) and Ras Ronnie would be on the mic. Sheriff Lindo was part of the Firehouse Crew back then and a master at the controls. He released the first Australian dub album "Ten Dubs That Shook the World" in 1988 and it has since been released by a Japanese label with extra tracks. 
www.juno.co.uk/artists/Sheriff+Lindo+%2526+The+Hammer/
I think the appreciation is definitely growing. We were on FBI radio for 8 years and we predominantly played modern Jamaican music.
How do you manage to keep the energy going in the down times?
Just keep listening to the music and playing. There are always great new artists to check. It's a small scene here in Sydney but we still have some nice parties.
What's your process for finding new sounds?
Sound quality. I try to play full quality wav files and not mp3s. The production quality is key. There are a lot of parties with DJs playing well produced music. When you are playing Jamaican music next to those DJ's it helps if you have quality recordings to start. A lot of recordings these days don't cut it, but finding those gems in amongst that new stuff always keeps me on my toes, and the people dancing, I hope!
Steelie and Clevie said the music they made in the 80s was dance music.
Dancehall is fun, it's naughty, it gives us, as Australians, an opportunity to break down our own cultural barriers.
You do a party called Dutty Dancing and the dutty dancing competition how's that going? The Electric Punany folks came over from New York how was that?
You can't have the music without dancers. The 101 Doll Squadron have been a huge injection of energy as far as hosting and performing at events in Sydney. There are dancers popping up more and more from Dance Central and other crews. This year was the first time we have had a Jamaican dancer Latonya Style from Dance JA Kingston coming to do a national tour.
Electric Punany is an international act and they really brought it to Sydney.That party was full up of vibes.
So finally what are your top dancehall tunes of the moment?
I've always enjoyed Ward 21's production. Im enjoying Popcaans new album, "Where we come from", and I try to get anything produced by Kirk "Kirkledove" Bennett. Chronixx is bringing together quality musicians and production techniques. As computers become cheaper and cheaper, the production can start to sound cheap. What Chronixx is doing is so important because he's highlighting the playing and production in his music.
I try not to go down the itunes path, they don't offer wavs.
Big up the remaining record shops that are still selling records and CDs. If you pass through Melbourne look up Higher Level Record Shack run by Chantdown Sound.